OUR HISTORY
Slick Trick Founder and Inventor, Gary Cooper's goal was to always deliver a top-quality product bowhunters could rely on. This is proven by the many technologies he developed, which sum up the very backbone of Slick Trick's success. Considered by some as the pioneer of modern day fixed-blade broadhead designs, Cooper leaves a legacy that will not be forgotten.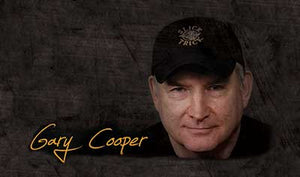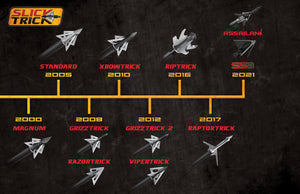 OUR COMMITMENT
The acquisition of Slick Trick Broadheads by The Outdoor Group of Henrietta, NY in May of 2014, combines extensive experience in top-end product innovation, manufacturing and marketing with Slick Trick's legacy as an industry leader in broadhead technology.
Gary's incredible passion for the outdoor industry and bowhunting is the inspiration that drives The Outdoor Group in their continued pursuit of Gary's product ideals and the delivery of exceptional customer service. Slick Trick's updated branding, marketing, style, and packaging are a testament to that commitment in honor of Gary Cooper.
SLICKTRICK QUALITY
Slick Trick Broadheads bring together a combination of high-quality materials, tight tolerances and ground-breaking design to deliver performance unrivaled by any fixed-blade broadhead in their price category.
The perfect marriage of Super Steel™ ferrules, and our patented Alcatraz™ blade lock system result in a broadhead that provides consistent flight at ultra-high speed, bone crushing power and cutting ability that's surgical grade. Tolerant of speeds that would send other heads wildly down range with reckless abandon. Tougher than nails and adept to create a cut as clean as a surgeon; Slick Trick Broadheads are a true workhorse designed for years of reliable service.
Bowhunters who demand 100% reliability and short blood trails need to look no further. In a sport that's literally a matter of life and death why would you trust your hard-earned shot to a broadhead that delivers anything less?
No moving parts. Unsurpassed Flight. Unrivaled Materials.
This year, Trick 'Em, with Slick Trick Broadheads.