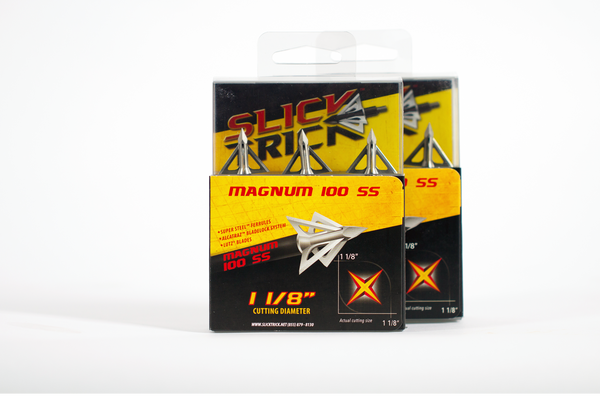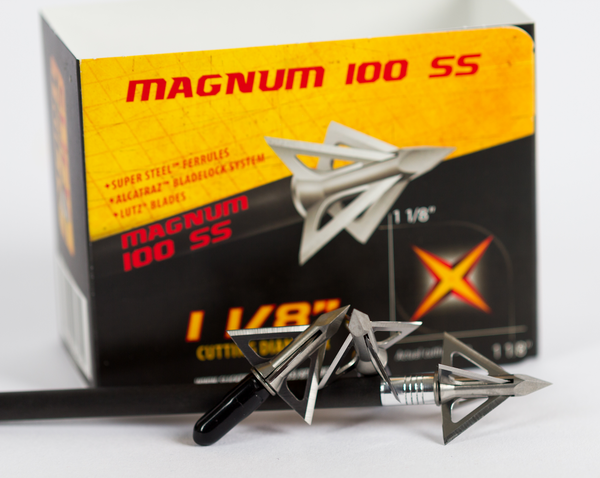 Pro Series Magnum (Stainless Steel)
Everyone knows that SlickTrick's give you an edge in the woods. 
Now, keep that edge even longer with the 100% stainless steel Pro Series of your favorite SlickTrick. 
Stainless steel is corrosion resistant, so there's no reason you can't get in the woods this season. Never worry about your broadheads getting wet or showing signs of rust. Not with the Pro Series Magnum - only from SlickTrick - in your quiver.