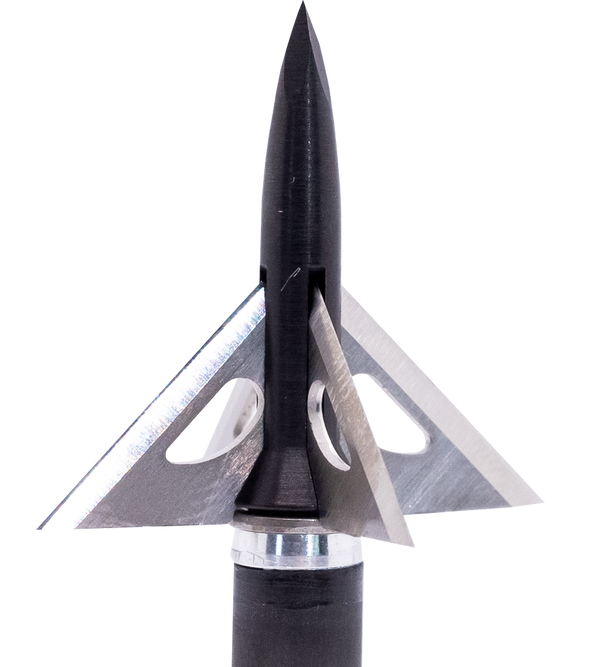 GrizzTrick 2 Broadhead (4 Pack)
With the largest cutting diameter in the line the GrizzTrick offers exceptional holes and devastating performance. A great option for long-range shooters, this head flies true with field point-like accuracy even while stretching the distance. Everything you would expect with unrivaled Slick Trick durability, strength and slice.
This is a 4 pack of broadheads.
WEIGHT: 100 or 125 GRAINS
BLADES: .035" STEEL BLADES
FERRULE: SUPER STEEL
TIP: 4 EDGE, BONE SPLITTING
BLADE LOCK: ALCATRAZ
TOTAL CUT: 1 1/4" + 1 1/4" = 2 1/2"